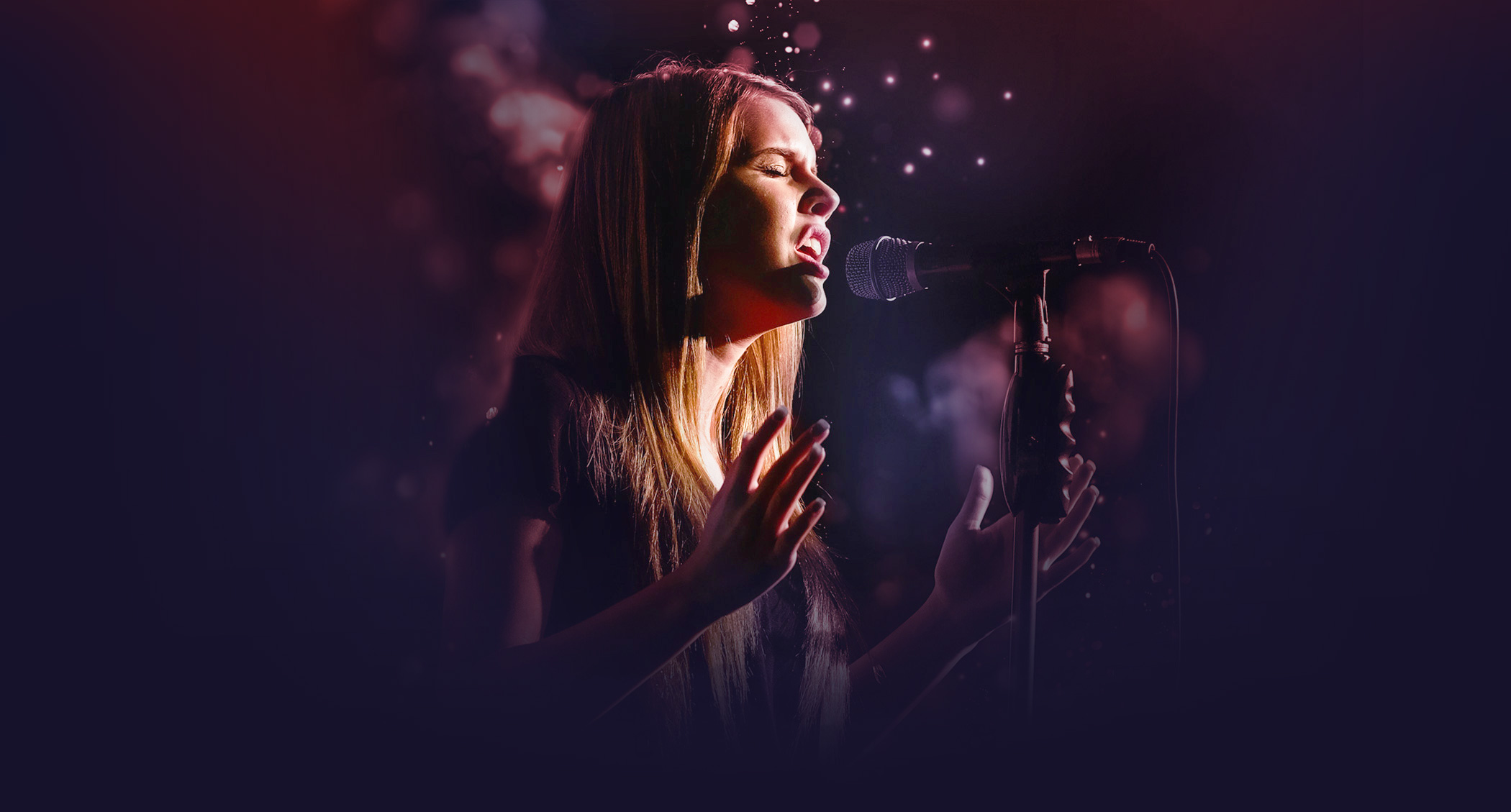 Placement auditions for each year's choirs are held the previous May.  These auditions do not result in students being "cut," but rather to determine the best fit for each student.  Everyone has a place in the Tesoro choir program!  Even if you haven't signed up for choir yet, you can still audition.
Students wishing to be in Men's Choir (beginning men) or Concert Choir (beginning women) DO NOT need to audition.  They can simply register for the class with their academic advisor.  For students who wish to audition for Vocal Ensemble (intermediate men/women), Advanced Women's Ensemble (advanced) and Madrigals (advanced men/women), they must go through the May audition.
Typically, this audition consists of some vocal scales to determine vocal range and quality, an a cappella rendition of the Star-Spangled Banner until the word "gleaming" in a key of your choice, three tonal memory exercises (Mr. Hancock plays five notes and you echo the notes back), and a four-measure sight-singing exercise (music reading). HOWEVER, this year auditions will be slightly changed.  They will be held between May 10-14, 2021, and there will be no sight reading or tonal memory in the first audition, though there might be some required at a callback. 
I would prefer students do the live audition in the Tesoro choir room (a mask is required), but a video submission would be acceptable for those not wanting to come onto campus.   See our links page for some resources to help you with your audition.  If you missed the May audition and would still like to audition, send Mr. Hancock an email.
For those of you auditioning IN-PERSON, prepare to sing an 'a cappella' (no accompaniment) rendition of the Star-Spangled Banner until the word "gleaming" in a key of your choice.  Mr. Hancock will also lead you in a series of basic scales to see your vocal range.  Sign up for an audition time HERE.  You can reference the audition demo videos and backing tracks HERE to see what you will be asked to do.
For those of you auditioning VIRTUALLY, you will do the same things on a video.  Please fill out this google form, and attach the video of you singing your scales and the Star-Spangled Banner to that form.  If the video attachment doesn't work out, you can share the video with me at kghancock@capousd.org. Audition demo videos and the backing tracks for you to sing your scales along with can be found HERE.  Please submit your audition video before 4:00pm on Friday, May 14.
Again, if you have any questions, or if something isn't working right, please don't hesitate to email me at kghancock@capousd.org.